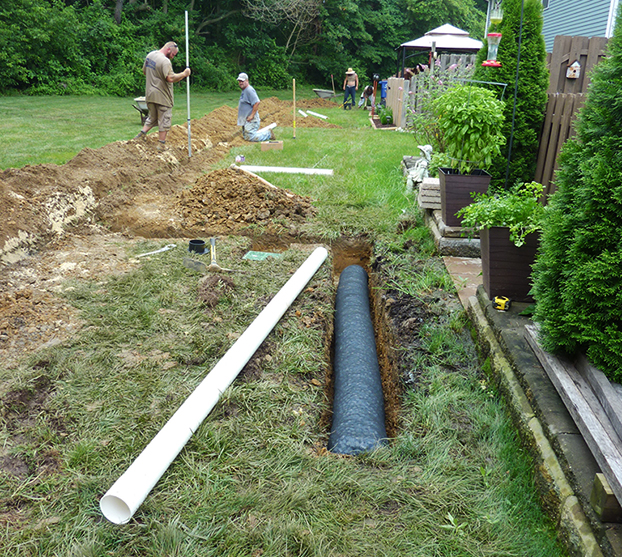 Proper drainage is a critical part of your landscape. Itís essential in keeping your home safe from water damage, mold and mildew. Levanduski Landscapes Inc. implements permanent solutions that are carefully tailored to your specific needs. Our goal is to capture excess water, move it away from your home and then disperse it in a safe manner.
Poor yard drainage can result in:
Water damage to structures, wood-decaying fungus, wood rot
Termites or carpenter ants attracted by wet wood
Settling or cracking of concrete slabs or walls
Basement or crawl space flooding
Through our use of engineered drainage system we can resolve your water problems in the areas such as:
Trapped Standing Water
Flooded Yards
Water Entering Basements Through Foundations
Redirect Downspouts and Water Run-Off
We put the newest technology and state-of-the-art equipment into the hands of our highly trained staff to provide unparalleled service and unique-to-the-property solutions to each client.